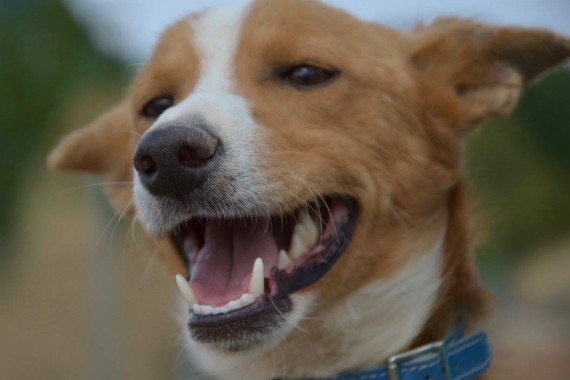 SAM is a very handsome tan and white Podenco who is about 1 year old and came into the refuge in September 2017. He is another abandoned Podenco now safe in our care and looking for that special family to give him a home!
He is a such a sweet boy who is unlikely to get noticed as he is just another podenco dog in a shelter – there are plenty of those in Spain, but he is so lovely and although still quite shy likes a lot of cuddles and fuss from everyone and gets on well with all the others dogs
SAM has the most amazing smily face - and is just so handsome. His favourite spot in the refuge is sitting in any corner where there is sun . He really is a lovely dog and there is some lucky family out there looking to give him a home
He has been dealt a cruel hand. Life has been hard for him as not only was he abandoned but he has low level Leishmaniasis. This must not mean he cannot be given a chance. He needs a family who will understand his needs and understand about living with dogs with Leish. He only needs 1 tablet a day for this.and dogs with Leish can go on to lead normal happy lives.
We can advise you about Leish so please don't let that put you off giving this handsome chap a home. We hope there is someone out there willing to give him a chance!
Please share and make a donation if you can.