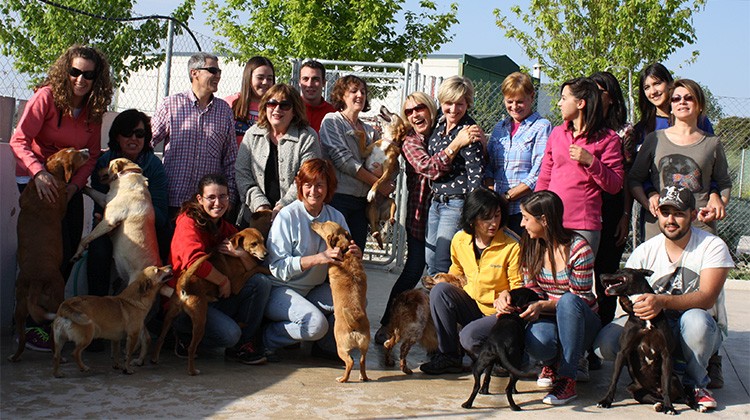 GPAR is a registered Spanish charity and refuge based in Rute, Andalucia. Our registration numbers are CIF: G14842629, and número de Registro de Asociaciones de Andalucía  6571
It's mission is to help all animals abandoned or in need.
It is a sad fact of life, that there are so many stray, unwanted and unloved dogs in this area of Spain. Anyone who visits, or lives in Spain, will have seen that sad and lonely dog wandering down the road looking for shelter and food.
The charity has been running since 2008 and is totally self- financing.  All the Spanish volunteers working at the refuge are fully employed elsewhere, mostly in teaching professions, and run the refuge in their spare time in the mornings, evenings and weekends.
Finding caring homes for abandoned dogs is one of the most important challenges the team faces. The refuge team co-ordinate all the re-homing tasks. There is always a need for foster homes as well as "forever" homes to care for dogs who may have had surgery or are too nervous or young to go to the refuge.
The GPAR refuge relies solely upon voluntary donations, monies raised from events and the support of volunteers and fundraisers.  Without your help, there would be no GPAR.
Email us on refuge@protectoraderute.org, or contact us on Facebook, if you would like any more information about the refuge or how you could help us.