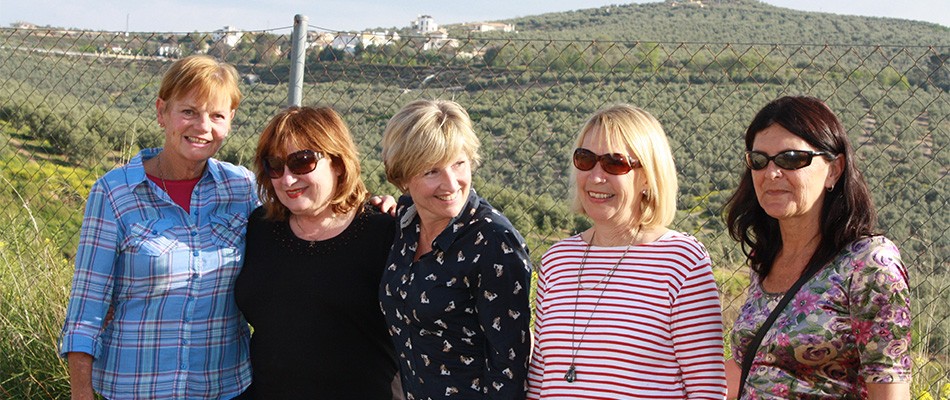 The team of fundraisers is growing and we come from all walks of life, but have all been brought together by our love of animals and a willingness to give what time we can to help raise funds for the charity. We all have different skills and amounts of time, but we all work together as a team to raise as much money as possible for the refuge.
Here is a little bit about us all.
Catherine
I'm from Ireland and have lived here in Spain, on and off for the past few years.
In Dublin I worked in partnership with two doctors as a colonic hydrotherapist. I love all animals and hope that we can raise more public awareness of their right to respect and compassion.
Gaynor
I have lived in Spain since 2006 with my husband, Martin, and a "bother of bassets"!
My working life has been spent in engineering companies and running large Information Technology projects, until we came to Spain looking for a new way of life.
I have always loved animals and became involved in GPAR when Clare and Sheila, the previous fundraisers,  retired. As all of my bassets are rescue dogs I wanted to help GPAR  with their work.  I hope our team can help the cats and dogs in the refuge either find a "forever" home or live out their days in a comfortable and safe refuge.
Jenny
I have lived in Spain since 2004 years and live near Montefrio with my husband and our 2 dogs, Sadie & Bertie, Mother and Son . I spent most of my working life working for different Airlines as ground staff but was lucky enough to semi retire here with my husband. I have 2 sons back in the UK.
I started helping GPAR on the fundraising team which I really enjoyed but it wasn't long before I realised the need for an English speaking Adoption Co-ordinator to help with trying to find homes for our dogs in the UK and other parts of Europe as this was something our Spanish team had never done before
The rehoming in the UK has gone from strength to strength as so many people are dog lovers!!
Shirley
I come from North Wales and  live in the Campo with my 3 dogs,3 cats and 2 horses.
Before retiring I was a teacher of the deaf. I also ran a school for adolescents with very severe behaviour problems.
I like to travel and to see other countries. I also like reading, sewing, swimming and, it goes without saying, animals!.
Toni
I was born in U.K. and left when I was 15 to live in South Africa with my parents and sister.  I moved to Cape Town when I was 21 and have spent more of my life there than anywhere else.
I ran a Wool & Haberdashery business that I sold  to one of the ladies that worked for me and then went to London to work for what was supposed to be for 6 months and turned out to be 8 years.
My Mum was Spanish and my Dad English and that is where the Spanish connection comes in. I have always wanted to eventually settle in Spain, so here I am!
If you think you would like to come and join our team email  us on  refuge@protectoraderute.org