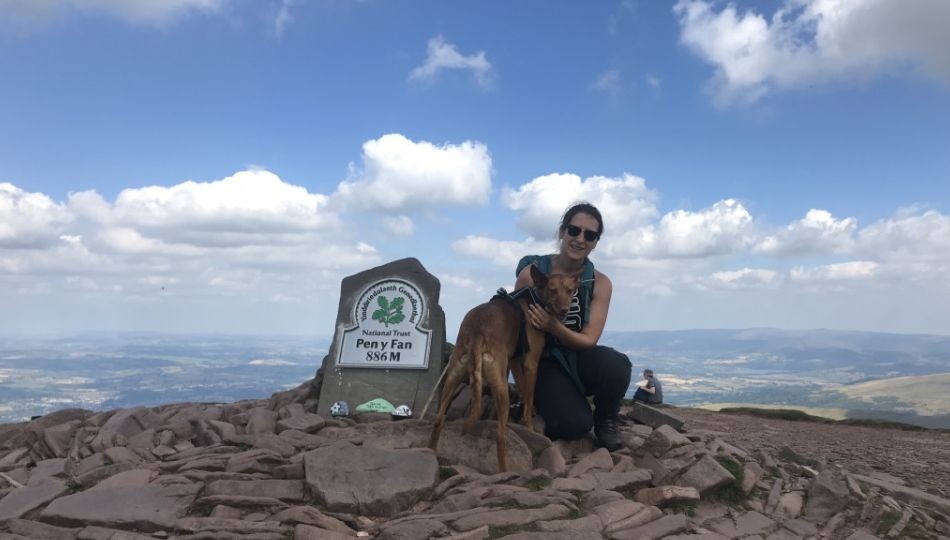 This October my partner and I are raising money for GPAR, a charity very close to our hearts for the amazing work they do in Spain changing the lives of hundreds of dogs every year. We will be attempting to summit Kyajo Ri, a rarely climbed, 6,186 meter mountain in the Everest region of Nepal. Kyajo Ri is a mixed medium (rock and ice) technical expedition peak, with many challenges to overcome to reach the summit.
Our trip will start in the Sherpa capital of Namche Bazaar, we will then spend the next 3.5 weeks acclimatising on the Everest Three High Passes trek to ensure that we are in peak condition for the mountain ahead.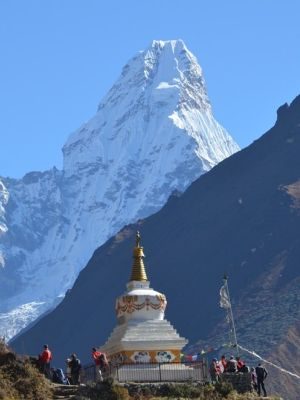 GPAR came into our lives when we came across our beloved Podenco, Bo on their website 10 months ago. He had a terrible start to his life and without GPAR he wouldn't be sitting between us on the sofa now as we write this! He was abandoned in the middle of nowhere, at 1.5 years old, with a large open wound where his microchipped had been removed. Thankfully he was saved by GPAR where he spent the next two years before we found him on the internet and fell in love. He was soon driven over to the UK and arrived on our doorstep, an excited but nervous bundle of joy! Sadly this is an all to common occurrence in Spain where Podencos and Galgos are used in large numbers as hunting dogs, usually only for the first few years of their lives, before being abandoned or slaughtered. Without charities like GPAR they would not stand a chance of finding the love and security they deserve.
Bo is far beyond a pet to us, he arrived at a very hard time in our lives - just 10 days after my Dad passed away at 57. Bo's unquestioning love and trust makes every day so much easier. He is endlessly loving, comical and sneaky and has been a true source of comfort at a very sad time.
We would be very grateful for any donations that will go directly to GPAR and towards helping the many other Bo's find the homes they deserve.
Note: If you would like to sponsor using a credit card you can do so via PayPal. You do not need a PayPal account in order to make a payment with a credit card.